Determination to Celebrate 100 Years of Establishment
As we celebrate our 80th anniversary, we would like to reiterate our commitment toward our 100th anniversary.
(Since the manufacture of printing inks, the company has been in business for 82 years.)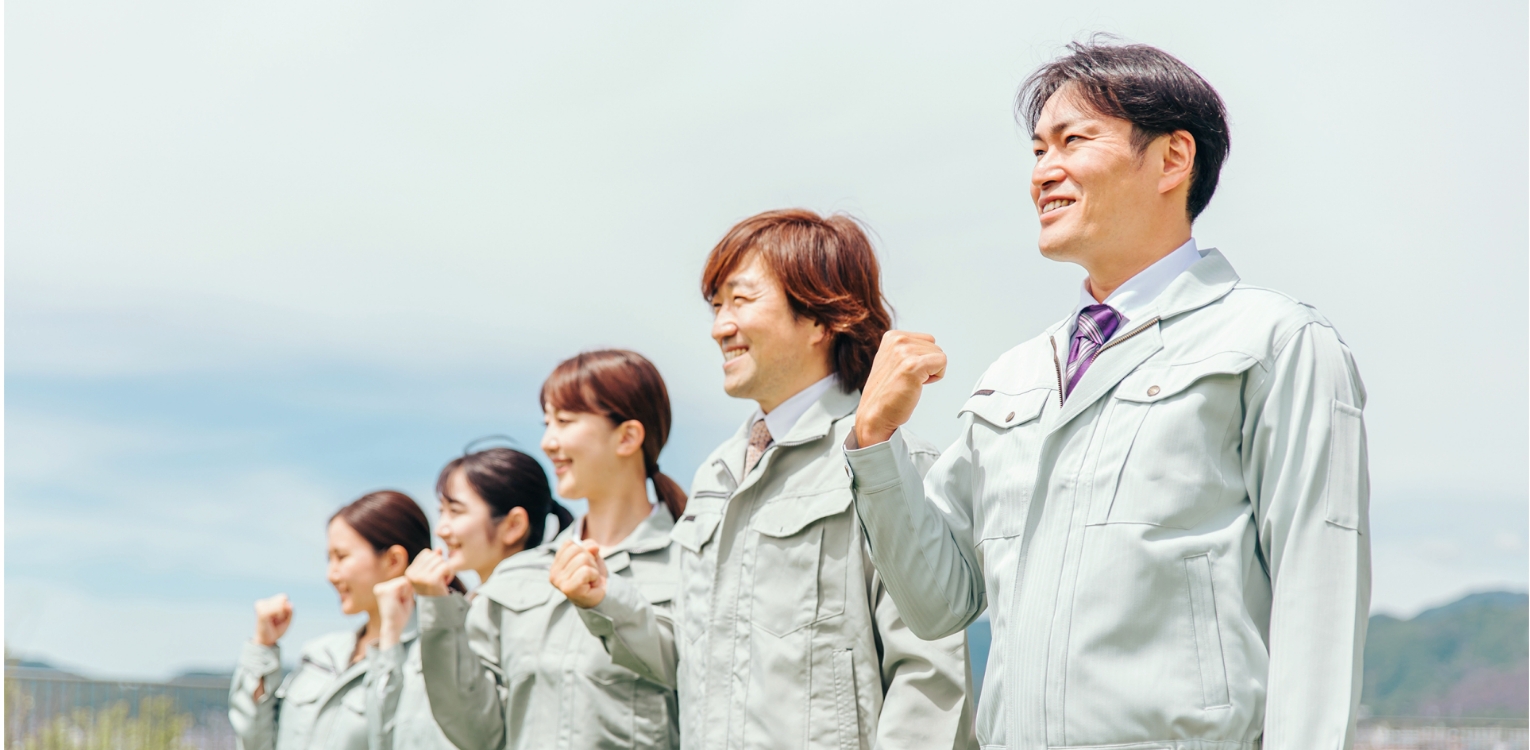 CEO Message
Founder Masahiro KOJIMA's Philosophy
①What is taken from the earth is returned to the earth.
②Innovate based on the natural order of things.
Our world-first technologies include rice husk carbonizer technology, rice husk energy-saving technology, and waterweed harvesting technology for Lake Biwa.
In particular, technological innovation has been remarkable over the past two years, and we now have three new models for solidifying rice husks into fuel.

The latest models of grain millers and biomass dryers are also expected.
In May 2017, we opened a branch in Phnom Penh, Cambodia, as a base from Japan to Asia.
We will contribute from Cambodia to Myanmar, Laos and Vietnam.
We will continue to inherit the passionate philosophy of our founder and contribute to technical innovation in biomass.Thank you for your cooperation.
Chairman Hiroaki Kojima
President and Representative Director Teruaki Kojima
Company Profile
Hiroaki Kojima, Chairman
Teruaki Kojima, President and Representative Director
50 million yen (paid) 200 million yen (authorized)
Head office and laboratory
1666 Minamikawase-cho, Hikone-shi, Shiga 522-0222, Japan
JR Biwako Line (Tokaido Main Line) Kawase Sta.
National Federation of Agricultural Cooperative Associations /
Economic and Agricultural Cooperative Associations /
Agricultural Cooperative Associations /
Government Offices
Ogaki Kyoritsu Bank, Hikone Branch / Shoko Chukin Bank, Hikone Branch / Resona Bank, Hikone Branch
Kansai Corporation Limited / Matsubara Kanko Co.
History
Founded as an edible oil manufacturing company.
Established the Development Section. Begins research on rice husks.
Succeeded in developing the world's first automatic rice husk carbonizer.
Signed a basic agreement with the National Federation of Agricultural Cooperative Associations.
Food and Agriculture Organization of the United Nations (FAO) visited the company.
Started sales of rice husk crushing plant
Delivered a water weed cutter "Kaitsuburi No.1" to Shiga prefecture (world's first)
Tha United State Department of Agriculture visit to our company
Conducted tests of greening deserts and other areas with biochar.
Begins sales of seedling bedding soil production plant using heat from rice husk carbonization.
Started development of woody biomass gasification power generation plant.
Woody Biomass Gasification Power Plant ODA Export
Technical Development Center completed
Started development of a continuous wood chip carbonization plant.
Started development of a solidification system for fungus beds
Laboratory completed.
New Research Institute and Warehouse completed
Delivered a plant for continuous carbonization of beer lees
Started sales of woody biomass carbonization heat utilization plant
Completed construction of laboratories and outdoor testing facility
Development of beer yeast extract extraction technology, Vietnam, NEDO-commissioned project
Wood gasification and power generation plant in the Philippines, commissioned by NEDO (joint research)
Delivered three large rice husk carbonization units to the Philippines.
Joint research on wood gasification with the National Research Institute of Thailand NEDO-subsidized project
Delivery of a plant for drying and carbonizing mushroom waste beds
Joint research with National Institute of Thailand on small-scale power generation using woody biomass NEDO-subsidized project
Joint research with Osaka University and Myanmar National Rice Research Institute (Conversion of rice husks into solid fuel and production of silica feed), NEDO Research Cooperation Project
Methane gas power generation plant delivered to a wastewater treatment facility in Vietnam NEDO Project
Cambodia: NEDO demonstration project to install waste heat utilization rice husk carbonization equipment
Solar power generation equipment installed
Started sales of Rice Husk Heater and Rice Husk Compressing and Forming Machine
ODA project feasibility study for the diffusion of rice husk smoked charcoal Ministry of Foreign Affairs of Japan/JICA
Developed feed rice grinding plant and high-moisture raw material drying plant
Opened office in Phnom Penh, Cambodia
Started sales of sludge drying plant
Access to Head Office
Kansai Co., Ltd.
Business hours
8:15〜17:15
location
1666 Minamikawasecho,
Hikone City,
Shiga Prefecture
FAX
0749-25-1115
By train
Get off at Maibara Station on the Tokaido Shinkansen Line
Approx. 3 minutes walk from West Exit of Kawase Station on JR Biwako Line

By car
Meishin Expressway
About 30 minutes from Hikone IC