Automatic Sludge Dewaterer and Dryer/Sludge Carbonization Plant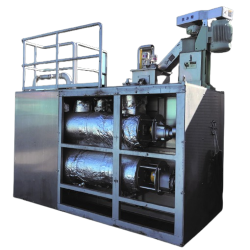 Compact type sludge dewaterer and dryer with electric heater made it possibele to operate automatically.
Our sludge dryer is so compact that you can put on a truck not only fixed in one place. In Japan such portable type sludge dryer is used for recycling sludge for some sewage treatment facilities by one truck.