Biomass Dryer : D-series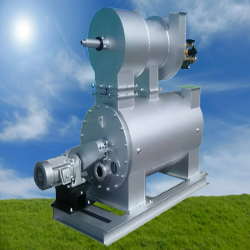 Our drying technology will make it possible to recycle your residue of food / agriculture,
copost, and sawdust, into fertilizer or feed.
Dryer also reduces the volume and weight of wet waste biomass, so you can reduce the
cost of wasting.
One of our strengths is the original technology of agitation. So you can dry a
material faster, on a larger scale, and in a better quality.
The moisture content of dried products can be adjusted as your request. Therefore,
our biomass dryer is energy-saving.